7NUTRITION Caffeine Speed 120 caps
7NUTRITION Caffeine Speed 120 caps
200 mg of pure anhydrous caffeine in a capsule
Power up your energy, improve your concetration, be ready for the challenges of the day.
Pure anhydrous caffeine in a capsule characterizes maximal absorbtion. The highest caffeine concetration you can observe about 30-50 minutes after consuming.
Caffeine stimulates higher nerve centers such as cerebral cortex. In huge amounts it can affects also for spinal cord. Caffeine working on nervous cells involves increasing the secretion of neurotransmitters, like: dopamine, noradrenaline, adrenaline, acetylcholine and serotonin. What is more, caffeine increases the release of stress hormone - cortisol, which has catabolic properties.
Product characteristics:
strong stimulating,
improves concentration,
improves the efficiency of thinking,
improves mood,
improves motor coordination,
speeds up metabolism processes,
cure for headache,
reduces tiredness,
stimulates nervous and respiratory system.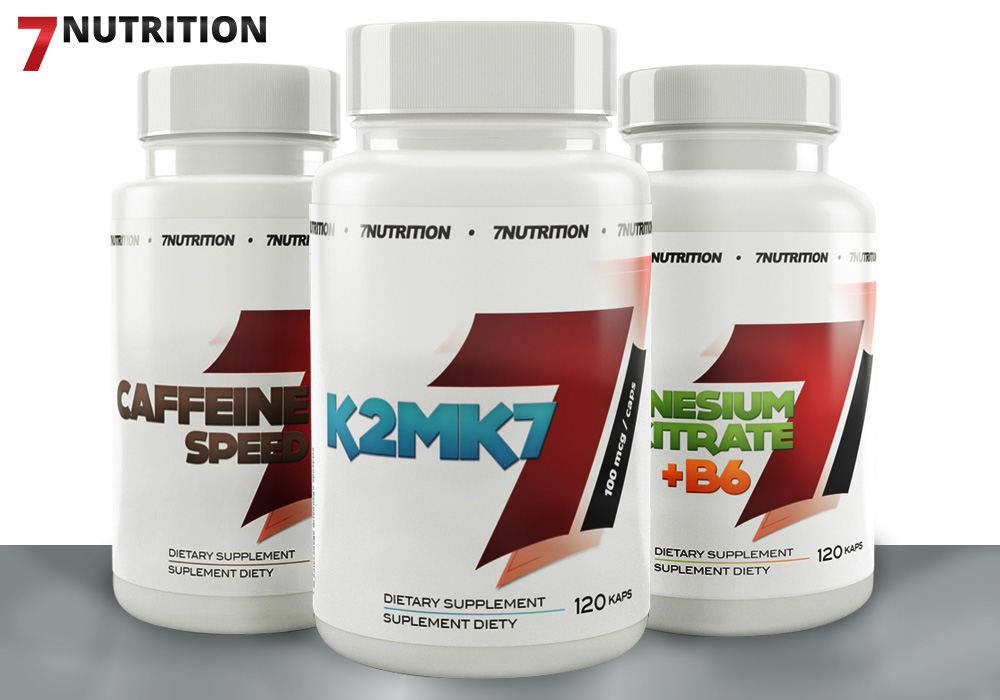 Ingredients:
| Active ingredients: | 1 capsule | 2 capsules |
| --- | --- | --- |
| Caffeine | Caffeine | 400mg |
Directions:
1 capsule up to 2 times daily drink with large amount of water.
Contraindications
Produced in a plant processing milk, soy, eggs, gluten, nuts and fish and crustacean. It is not recommended for use by pregnant women, breastfeeding mothers, or people allergic to any of the ingredients. Supplement cannot be used as a substitute for a varied diet. Healthy lifestyle and varied diet are fundamental for health. It is not recommended to exceed a serving size per day.
Storage
Storage in cool and dry place. Keep out reach of children.
Expiry date: minimum 6 months!
(mostly year or longer!)

Pre workout - contain caffeine