7NUTRITION Magnesium + B6 120 caps
7NUTRITION Magnesium + B6 120 caps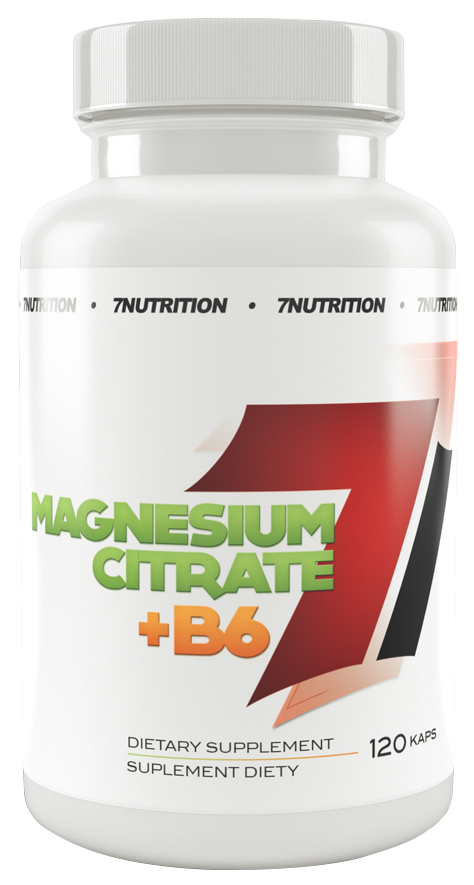 Magnesium citrate is natural, organic compound providing several times better absorption than it's non-organic forms. Better absorbtion and resistance to acid enviroment of digestive system are two the most important citrate advantages. Magnesium is one of the most important elements affecting the functioning of the body.
Product characteristics:
generates energy,
participates in the transformation of carbohydrates, proteins and fats,
stabilizes the activities of cell membranes,
improves heart function,
reduces myocardial excitation,
prevents heart hypoxia,
expands the blood vessels,
reduces neuromuscular tension,
works regeneratively,
calms down by affecting the nervous system.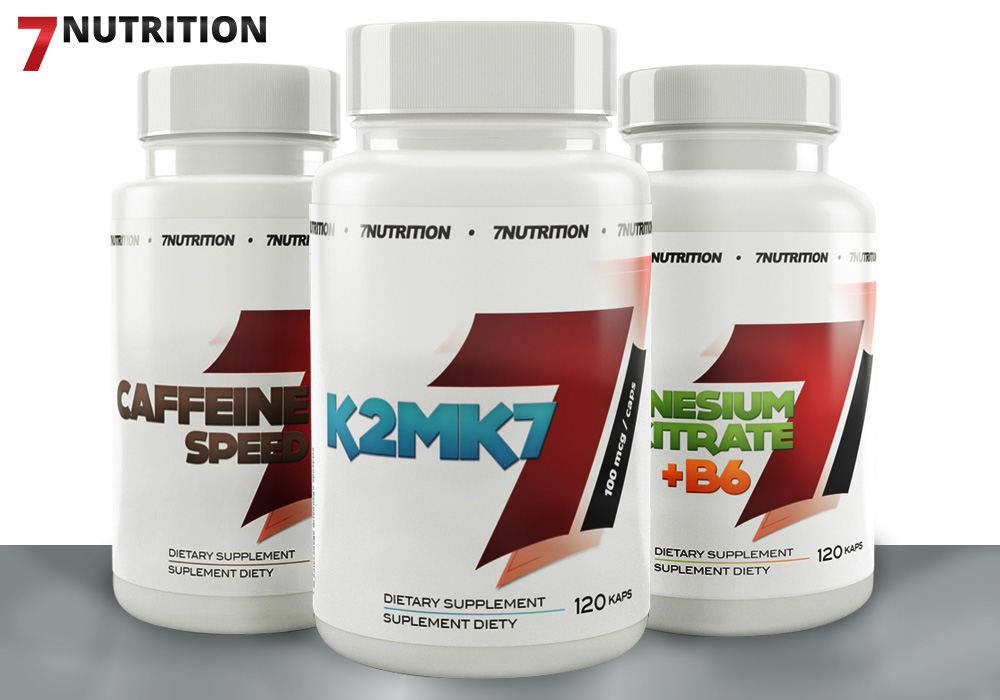 Ingredients:
| Active ingredients | 1 capsule | 4 capsules |
| --- | --- | --- |
| Magnesium citrate | 700mg | 2800mg |
| of which magnesium | 105mg (28%) | 420mg (112%) |
| Vitamin B6 | 3 mg (214%) | 12mg (856%) |
Directions:
2-4 capsules daily after physical effort or befre bedtime.
Contraindications
Produced in a plant processing milk, soy, eggs, gluten, nuts and fish and crustacean. It is not recommended for use by pregnant women, breastfeeding mothers, or people allergic to any of the ingredients. Supplement cannot be used as a substitute for a varied diet. Healthy lifestyle and varied diet are fundamental for health. It is not recommended to exceed a serving size per day.
Storage
Storage in cool and dry place. Keep out reach of children.
Expiry date: minimum 6 months!
(mostly year or longer!)