UNIVERSAL Animal Test 21 sachs
ANIMAL TEST 21 sasz. UNIVERSAL
Jeszcze 4 lata temu, można było kupić suplement Animal Test. Ten kto miał przyjemność w danych czasach przekonać się o skuteczności jego działania, na pewno ucieszy się z faktu, że parę dni temu nastąpiła jego reaktywacja. Czy obecny skład różni się znacząco od starego? Oczywiście. Jak twierdzą osoby, które zdążyły przetestować nową wersję, suplement w niczym nie ustępuje swojemu poprzednikowi.
Producent twierdzi, że w skład nowego Animal Test wchodzą wyłącznie najskuteczniejsze opatentowane składniki, o potwierdzonej skuteczności działania. Po przyjrzeniu się etykiecie faktem jest, że składniki występują w innych suplementach i faktycznie są skuteczne. Przyjrzyjmy się więc im dokładniej.
Kwas arachidonowy - jest to prawdopodobnie najważniejszy składnik suplementu. Kwas arachidonowy to związek, który jest niezbędny dla prawidłowej pracy organizmu człowieka – choć ciało potrafi samo wytworzyć go z kwasu linolowego, praktycznie nie występuje on w pożywieniu. Kwas arachidonowy jest niezbędny do produkcji między innymi prostaglandyn, które są bardzo ważnym czynnikiem przy wzroście masy mięśniowej i spalaniu tkanki tłuszczowej. Do suplementacji sportowej został wprowadzony dzięki odkryciu Williama Llewellyna, amerykańskiego sterydowego guru. W chwili obecnej składnik ten został opatentowany. Kwas arachidonowy podawany z zewnątrz zwiększa masę mięśniową właśnie dzięki zwiększonej produkcji prostaglandyn, czyli głównych substancji naprawczych organizmu. Efekt jest wprost proporcjonalny od dawki – im więcej kwasu arachidonowego zostanie spożyte, tym szybciej i skuteczniej zostanie zreperowana uszkodzona po treningu tkanka mięśniowa, co prowadzi do znacznie większego wzrostu masy i siły. Co więcej, kwas arachidonowy zwiększa ilość receptorów androgennych oraz podnosi soriom IGF-1. Podczas testu sprawdzającego skuteczność kwasu arachidonowego w jednym z najpopularniejszych amerykańskich serwisów, beta-testerzy notowali wzrost masy mięśniowej do 8kg w ciągu 50 dni suplementacji.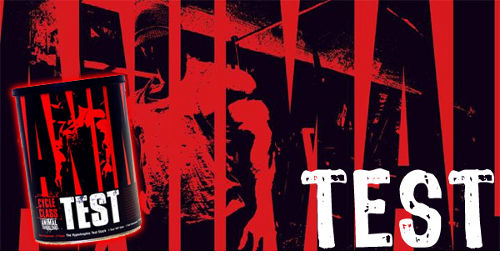 Divanillyl Tetrahydrofuran – jest to ekstrakt soryskiwany z pokrzywy. Posiada dość ciekawe działanie na ludzki organizm, gdyż jak wykazują pierwsze badania, powoduje wzrost soriomu wolnego testosteronu znacznie silniej, niż wyciąg z avena sativa, tak powszechnie stosowany do tej pory w suplementach diety. Składnik ten jest inhibitorem SHBG, czyli globulin wiążących hormony płciowe, które łącząc się z cząsteczką np. testosteronu sprawiają, że staje się ona nieaktywna. Co więcej, divanillyl tetrahydrofuran ma silne działanie antyestrogenowe, dzięki czemu zapobiega aromatyzacji, a działanie testosteronu jest silniej wyrażone.
Wyciąg z cissus quadrangularis – dostarcza do organizmu anabolicznych ketosteronów. Udowodniono, że ketosterony zwiększają masę i siłę mięśniową, prowadzą do przyspieszonej regeneracji oraz zmniejszają soriom kortyzolu, czyli hormonu, który nasila rozpad mięśni w trakcie treningu. Co więcej, oprócz anabolicznych zdolności, cissus quadrangularis jest również antyoksydantem oraz poprawia funkcjonowanie stawów.
Trans resveratrol (Trans-3,5,4'-trihydroxystilbene), agaricus bisporus oraz hesperetin (3',5,7-trihydroxy-4'-methoxyflavone) to składniki, które wykazują silne antyestrogenowe działanie. Hesperetin zachowuje się jak inhibitor aromatazy, dzięki czemu nie dochodzi do nadmiernej produkcji estrogenów. Trans resveratrol z kolei przyłącza sie do receptora estrogenowego nie dając przy tym żadnej informacji receptorowej, dzięki czemu wyłącza zdolność do łączenia się z nim istniejących już cząsteczek estrogenów. Można powiedzieć, że te składniki zachowują się jak połączenie arimideksu i nolvadeksu.
Johimbina – jako dodatek do Animal Test, wykazuje działanie pobudzające oraz nasila spalanie tkanki tłuszczowej i wykorzystanie jej jako źródła energii w trakcie treningu i po jego zakończeniu. Ponadto, johimbina poprawia zdolności seksualne, podwyższając libido.
Ostatnie dwa składniki, bioperine i dihydroxybergamotyna znacznie poprawiają wchłanianie zawartych w suplemencie składników, są powszechnie używane w suplementach różnego typu. Zapobiegają one wstępnemu rozkładaniu składników w wątrobie, dzięki czemu więcej ich zostaje wchłoniętych do krwiobiegu.
Skład:
Składniki:
W 1 saszetce:
Hypertrophic Response complex:
1500 mg:
Kwas arachidonowy
Bioperine
Pro-androgen complex:
2500 mg:
Agaricus bisporus
Hesperetin (3',5,7-trihydroxy-4'-methoxyflavone)
Sposób użycia:
Bierz jedną saszetkę razem z jedzeniem. W dni treningowe: jedna saszetka razem z jedzeniem poprzedzającym trening.
Data przydatności do spożycia: minimum 6 miesięcy!
(przeważnie rok, albo dłużej!)
ZMA and Tribulus - Stacks