DYMATIZE Elite Whey Protein 2100 g
Elite Whey Protein Isolate 2270g Dymatize
Dymatize Elite Whey Protein to najlepsza odzywka białkowa, która nie pozwoli aby dopadły cię braki białka w diecie!
Elite Whey Protein uzupełnia Twoje zapotrzebowanie na białko. Uzupełnia, ale nie w byle jaki sposób! Preparat ten posiada najwyższej jakości białka serwatki, szybko wchłaniane przez organizm co na pewno zadecyduje o jakości Twojej masy pieśniowej. Produkt posiada enzymy trawienne dzięki którym zawarte w nim białko może wchłonąć się bez towarzystwa innych substancji takich jak cukry. Nie zawiera zbędnych składników takich jak cukru i tłuszcze - dzieki temu jest produktem ktory zawiera jedynie białko serwatki.
Preparat Elite Whey Protein to samo zdrowie, które w połączeniu z odpowiednim treningiem i dietą pomoże Ci uzyskać od dawna oczekiwane rezultaty - jakimi z pewnością są masa mięśniowa, siła czy wytrzymałość fizyczna.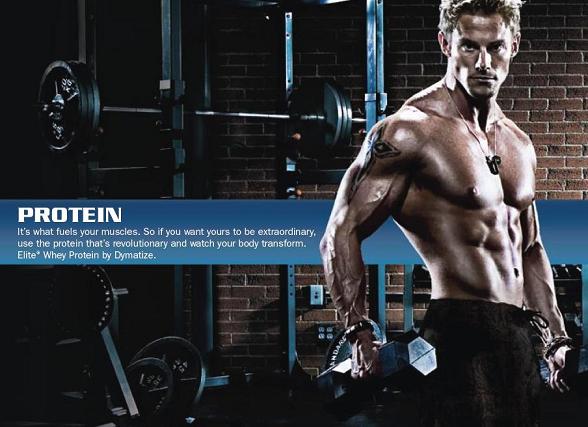 Dymatize Elite Whey protein jest mieszanka najwyższej jakości białek o bardzo wysokiej biodostępności. Zawiera mikrofiltrowany izolat białka serwatki, ultrafiltrowany koncentrat białka serwatki, peptydy serwatkowe. Dymatize Elite Whey nie zawiera curku, fruktozy ani soli. Ponadto produkt został wzbogacony w enzymy trawienne.
Skład:
Sposób użycia:
30gr (1 miarka) w zależności od zapotrzebowania - dwa, trzy razy dziennie.
Data przydatności do spożycia: minimum 6 miesięcy!
(przeważnie rok, albo dłużej!)
Protein supplements - Concentrates