ECOMAX Ashwagandha 9% 375mg 100 caps
In a set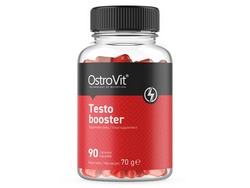 ECOMAX Ashwagandha standardized 9%
it's as much as 33.75mg of vitanolids per capsule - one of the highest concentrations on the market! Product standardization testifies to its quality and power of action, so always compare this value before buying a product from competitors.
Ashwagandha by ECOMAX is a dietary supplement with high ashwaganda root extract concentration. Its excellent work has been known by human for thousands of years and to this days is still highly appreciated. Ashwagandha is a rich source of antibacterial and lower blood pressure ingredients. What is more Ashwaganda represents wealth of non-steroid lactones, alkaloids, coumarin, choline and fatty acids.
Product is recommended for sportsman of different types of disciplines - especially for whom weight is very important. It is also an ideal supplement for people performing hard physical work. It can be a support for people want to improve their health condition.
Product characteristics:
has a positive effect on circulatory system,
improves memory,
supports nervous system,
increases physical abilities,
slows the aging process,
improves quality of sleep,
calms down,
improves vitality,
increases stress resistance.
| Amount | per 1 capsule |
| --- | --- |
| Ashwagandha Root Extract | 375 mg |
| including withanolides | 33.75 mg |
Ingredients: Ashwagandha root extract of which withanolides, microcristal cellulose, magnesium stearate, capsule: beef gelatin, titanium dioxide.
Recommended use
Take 1-2 capsules daily
Contraindications
It is not recommended for use by pregnant women, breastfeeding mothers, or people allergic to any of the ingredients. Supplement cannot be used as a substitute for a varied diet. Healthy lifestyle and varied diet are fundamental for health. It is not recommended to exceed a serving size per day.
Storage
Storage in cool and dry place. Keep out reach of children.
Best before: minimum 6 months!
(usually a year or more!)