7NUTRITION Bomb Energy Shot 60 ml
In a set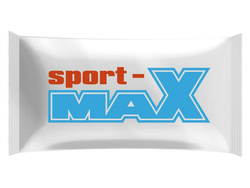 7NUTRITION Bomb Energy Shot
The 7NUTRITION Bomb Energy Shot supplement in its perfect composition contains beta-alanine, which is an amino acid which is a precursor and a building block of carnosine. He is responsible for the increase in muscle saturation. Beta-alanine has an elementary effect on energy ejection. It wakes up muscles before you start training. It is a kind of energy shock for the body. It gives a "kick" that increases the motivation and efficiency of the exercise.
| Amount | 30ml |
| --- | --- |
| Beta-Alanine | 2.50g |
| Citrulline malate | 500mg |
| taurine | 500mg |
| Anhydrous caffeine | 250mg |
| glucuronolactone | 125mg |
Recommended use
Take 30 / 60 ml 20 min before training.
Contraindications
It is not recommended for pregnant women, breastfeeding mothers and people who are allergic to any of the product's constituents. Dietary supplement can not be a substitute (substitute) for a healthy lifestyle. Do not exceed the recommended daily dose.
Storage
Store in a dry and dark place inaccessible to small children.
Best before: minimum 6 months!
(usually a year or more!)
Pre workout - contain arginine
Pre workout - contain beta alanine
Pre workout - contain caffeine