SPORT-MAX Peanut Butter & Caramel with Himalayan Salt 1000 g
In a set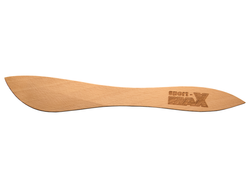 We present you with NEW PRODUCT signed by our brand logo!
Love nuts?
Are you a person who is scrupulous about diet?
Maybe you want to try something new?
The product contains very important certificates and a declaration: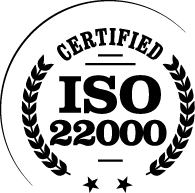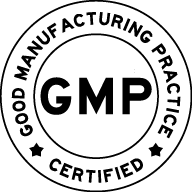 ISO 22000 certificate confirming, among others, food safety and quality,
Good Manufacturing Practice certificate confirming, among others, the manufacturer's assurance that their products are consistently high quality, from lot to lot, according to their purpose.
SPORT-MAX Peanut Butter & Caramel with Himalayan Salt 1000 g
Sport Max Peanut Butter is peanut butter, the composition of which is composed of peanuts. During the production process, the nuts were carefully selected and subsequently processed into a paste, which was additionally supplemented with pieces of peanut nuts poured with caramel to add even more flavor! The production process only takes into account the naturalness of the ingredients, therefore no preservatives, additional aromas and artificial colors are included in the product! In addition, the taste of the described butter is intense, thanks to the process of caramelization and the Himalayan salt, which in the world is referred to as the healthiest salt!
In addition to butter, you will receive a distinctive cutter that was made of wood. Thanks to it, in a simple way you will be able to spread butter on various desserts.
Which products should I use SPORT-MAX Peanut Butter for?
Sport Max Peanut Butter is the perfect solution for many snacks. You can use it for sandwiches, cakes and even shakes. The rich flavor of nutted peanut butter with the addition of caramel and salt will enrich any dish in which you prefer the use of this type of butter. An important advantage is the fact that you do not need to spend a lot of time in the kitchen to prepare a dish quickly, and at the same time eat delicious and healthy!
Why is it worth to be interested in our butter?
it contains high quality peanuts,
naturally selected ingredients - without GMOs,
lack of preservatives,
contains Himalayan salt
great consistency,
unusual taste sensations,
free in the form of a knife !
Skład
| Nutrition Value | in 100 g of the product | %RWS* w 25 g |
| --- | --- | --- |
| Energy | 2513 kJ / 606 kcal | 30 % |
| Fat | 47,8 g | 68 % |
| - saturated fatty acids | 6,3 g | 32 % |
| Carbohydrates | 10,9 g | 4 % |
| - including sugars | 10,3 g | 11 % |
| Fiber | 5,1 g | - |
| Protein | 26,8 g | 54 % |
| Salt | 1,78 g | 30 % |
%RWS* - Reference intake value for an average adult (8400 kJ / 2000 kcal)
Ingredients: 75% peanuts, 22.7% peanuts in caramel, 1.8% Himalayan salt.
Suggested portion: 25 g.
Servings per container: 40.
Packaging: 1000 g.
Contraindications
It is not recommended to be consumed by persons who are allergic to any of the product's ingredients.
Storage
Store in a dry place at room temperature, in a closed container, out of reach of small children.
Best before: minimum 6 months!
(usually a year or more!)